I have been so busy! Not as busy as I have been, but busy none-the-less. I like that word...busy...At ANY rate, looks like all my Christmas customs will be out and on their way on Monday. Hurray!
In other news: We've been deluged here the last few days. I was beginning to wonder if building an ark would be a lucrative idea. But the rain did finally end yesterday evening and right at dusk a beautiful rainbow appeared. I'll have to post some photos...And how 'bout that snow in Louisiana!?? What in the world!?
While I'm here I'm going to post a few pics of two ornaments I just finished.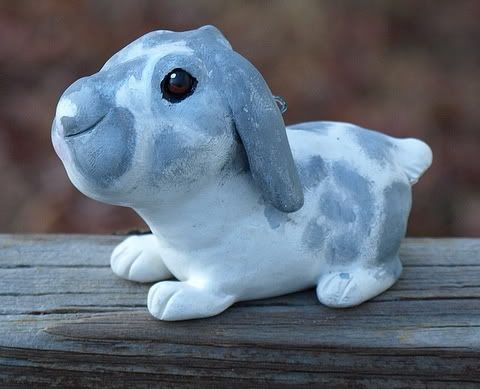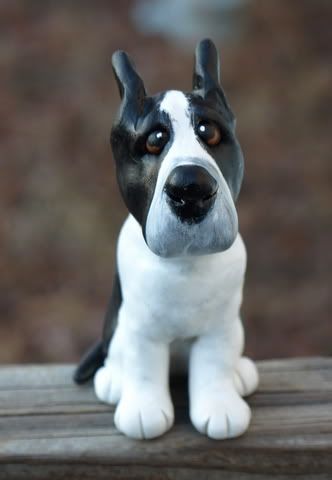 (It's a pit bull and a lopp bunny, incase you were wondering... ;) )